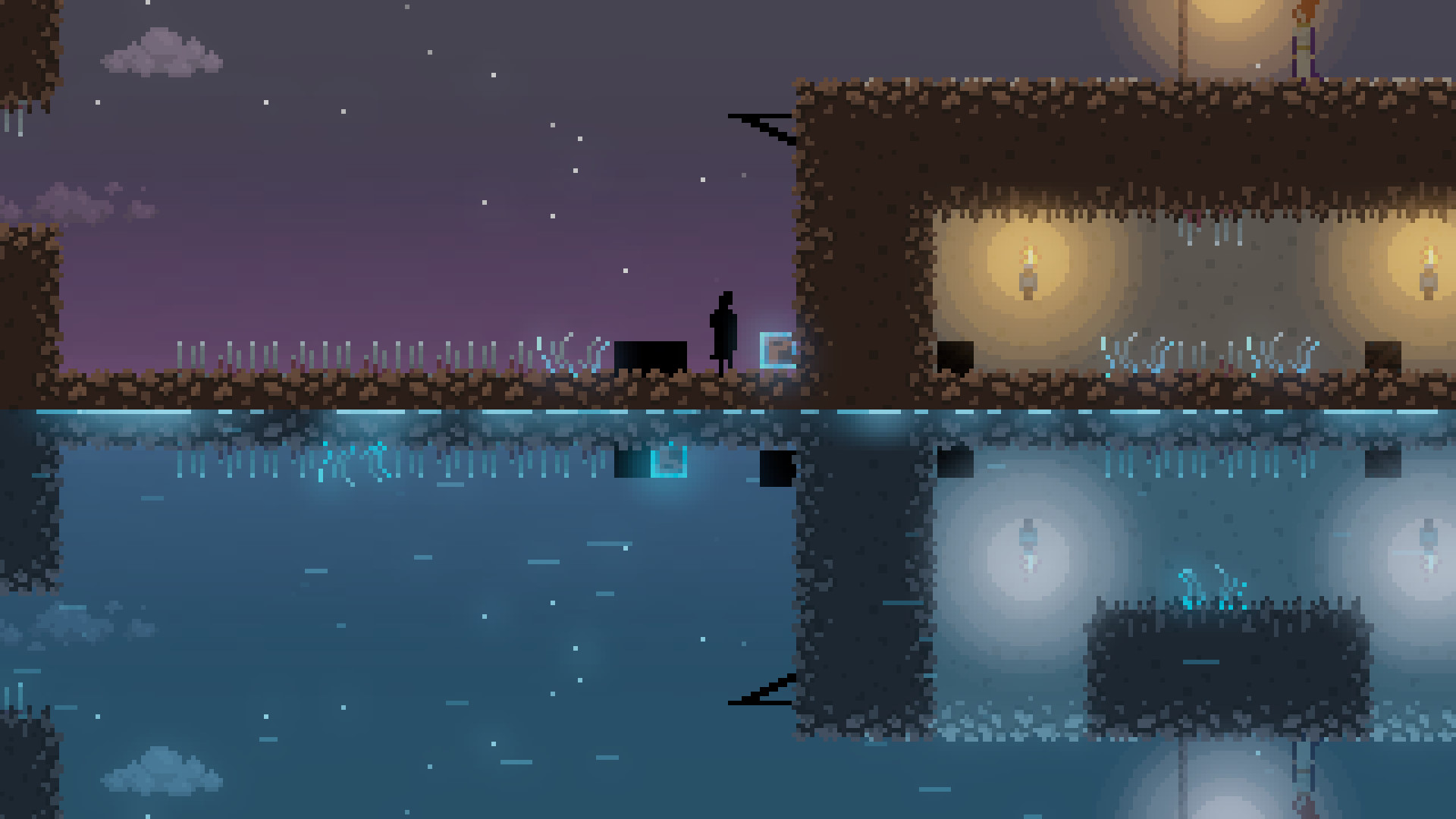 Eripmav (Mirror Game Jam)
The game jam is over in a few hours so this really will be the last update for now. Amongst some other odds and ends, I finished creating the 2nd level, drew some clouds and added them and some stars as parallax layers, added spikes, enabled the "victim" to defend herself, and allowed the player to be killed along with accompanying sounds and animation.
For only a few days' of part-time work, I'm very happy with how this has turned out and have had a lot of fun in the process. I hope you enjoy it!
Get Eripmav (Mirror Game Jam)