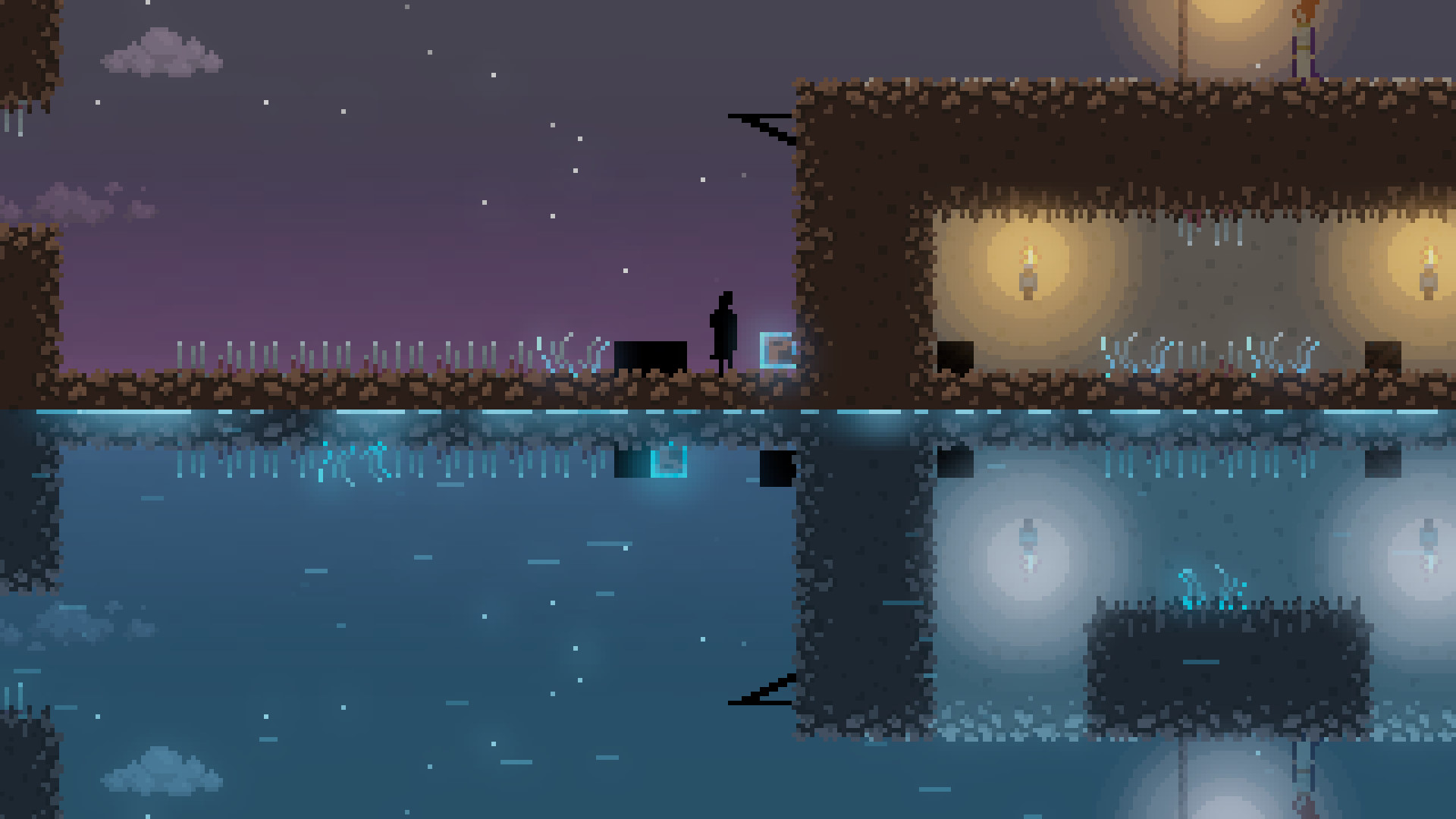 Eripmav (Mirror Game Jam)
A downloadable game for Windows
Summary
Taking control of a vampire with no reflection, you have the ability to jump between the real world and a mirrored version. Using stealth and puzzle solving, you must reach your victim to quench your thirst for blood.
All the staples of puzzle-platforming are here, running, jumping, and shifting crates, but when the world reflected in the mirror subtly differs from reality you can shift between the two freely to take advantage. Can't reach a ledge? Grab the block from the other world to help. A platform that is only available in one world? Switch worlds in mid-jump.
This game is still in progress having been created for the Mirror Game Jam.
Controls
At this early stage, an Xbox controller is recommended, as it is the only input with icons for the in-game tutorial prompts, but keyboard is also supported with the following mapping:
Menu

Enter - Select option
W & S - Move selection up and down
In-Game

A & D - Move left and right
W - Jump
S - Drop through platform
E - Interact / Pick up
Q - Switch between worlds
Esc - Back to menu
Download
Click download now to get access to the following files: